Fashion has been my absolute love since I was 5 years old. My heart is happiest when I can help my clients see how truly beautiful they are. If I can aid them in finding a style that makes them feel both modern, comfortable, and most importantly confident... my job is done!
I graduated from Georgia Southern University with a degree in  Fashion Merchandising and Apparel Design.  My goal was to create a business that was non conventional. I hope to be your fashion emergency go to girl! I hope you call me for any and all outfit emergencies or last minute styling appointments, or just to set a private studio appointment for a few new seasonal basics! Let me know how I can assist you! I love nothing more than being there for you in a pinch! And, don't forget that I can deliver some cute new pieces right to your doorstep, too!
I would love to help you find that perfect event dress, update your winter basics, or find the perfect gift for your besties birthday! Let me know how I can best help you!
xoxo, Caroline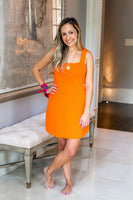 Stay in touch!
Follow us on insta @harper.pointe
Post & share your HP pretties #HPSTYLED